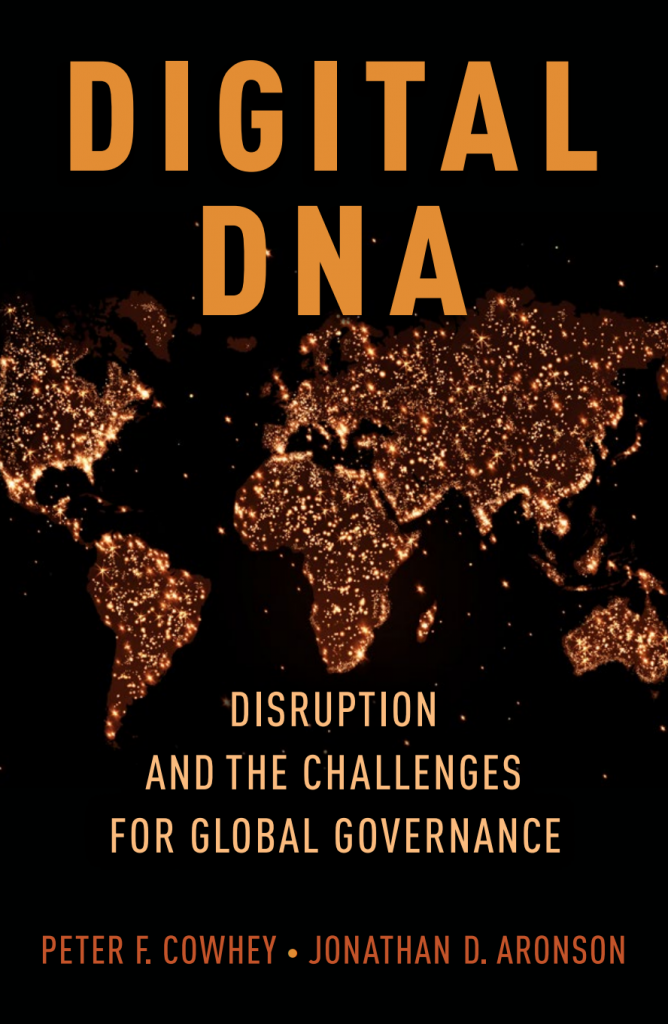 Jonathan Aronson and Peter Cowhey's new book Digital DNA: Disruption and the Challenges for Global Governance was published by Oxford University Press on July 31st.  Ambassador William Kennard, former FCC Chair and U.S. Ambassador to the EU described Digital DNA as "a compelling, comprehensive and pragmatic framework for governance of global digital markets."  Former U.S. Trade Representative Ambassador Charlene Barshefsky added that Digital DNA  offers "a framework that propels innovation and economic growth, while advancing a digital environment that can be trusted."
Aronson and Cowhey already have presented to the Internet Society in London, at the APEC meetings in Hanoi, and to in London and Hanoi and at  the APRU Digital Economy in the Asia Pacific Region international meeting at  Stanford.
The authors will present the book at ITIF (the Information Technology and Innovation Foundation) and at AEI (the American Enterprise Institute) trade working group in Washington, DC on September 7th.
They have also been invited to present this fall to the Digital Initiative Seminar at  Harvard Business School, and at Johns Hopkins and Clemson.