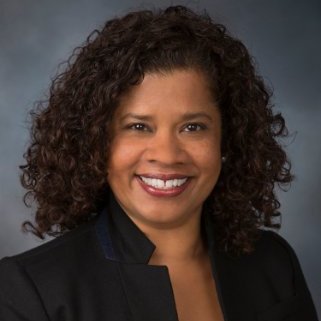 Valerie D'Costa is the Senior Private Sector Specialist in charge of the Women's Economic Empowerment Program at the World Bank Group.
A multifaceted leader with 25+ years of international development and technology experience, Valerie has proven strengths in managing ambitious programs, capacity building, international negotiations and advocacy, and engaging stakeholders from public, private and NGO communities. Her subject matter expertise is in relation to issues of ICTs, technology for development and the Internet. Moreover, she has a talent for bringing public and private donors together and aligning partners and resources in funding programmatic partnerships; is a highly-effective strategist, visionary, and transformational leader with particular expertise in start-up environments and initiatives; has a talent for comprising and leading high-performing multi-cultural and diverse teams; and is a confident and effective spokesperson.
Her career highlights include:
She now leads a startup program at the World Bank Group to empower and grow female entrepreneurs and women led businesses, addressing the legal, regulatory, training and market linkages they need to succeed.
She strategized, envisioned and led the rebranding and transformation of the World Bank's infoDev Program into a leading technology entrepreneurship program. She expanded the program's reach, collaborated with public and private sector partners across the world; and diversified and grew infoDev's funding base to $150M from $2M over 8 years, the largest in its 20-year history; concurrently forging links to World Bank Group projects in clean energy, health, digital literacy and education.
She led the Singapore Government's international ICT policy, trade and diplomatic ties for 15 years, ensuring strong bilateral ties with key countries, positioning Singapore as a leader in international ICT, Internet and technology circles. She moderated numerous international negotiations on cutting edge technology issues, helping to forge international consensus on a range of issues, such as Internet governance, ICT data protection and privacy, ICT trade liberalization and privatizing international satellite organization, Intelsat.