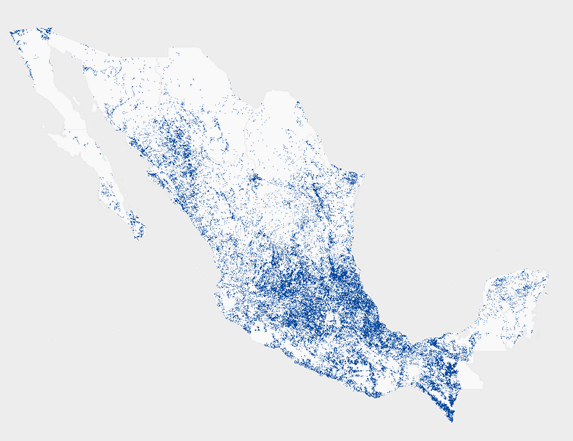 Prospera is Mexico's largest social safety program and the world's second largest conditional cash transfer program. It currently supports seven million low-income families through direct monetary transfers, which represent about 30 million Mexicans. In exchange for the monetary transfer, participating families are required to fulfill obligations in three areas: children's education, health and nutrition. Currently, all program recipients receive a banking card linked to a personal account. However, due to the limited reach of the physical banking infrastructure, less than 20% of the recipients are effectively banked. Instead, the majority of Prospera recipients receive sealed envelopes with cash at predetermined dates and locations according to a bimonthly payment cycle, with banking cards serving only for identity-verification purposes. This payment delivery system is highly inefficient both for the government and Prospera recipients.
In this project, a team of researchers from USC Annenberg and two Mexican universities (CIDE and ITAM) are testing the viability of a mobile-based payment platform for Prospera. The platform would not only replace cash delivery but also promote other banking services (such as savings and small loans) among Prospera beneficiaries. Research activities include identifying incentive mechanisms for adoption, testing the software interface and conducting an impact evaluation on a sample of 10,000 beneficiaries.
The project is funded by the International Development Research Centre (IDRC-Canada) and issupported by Mexico's Secretariat for National Digital Strategy.