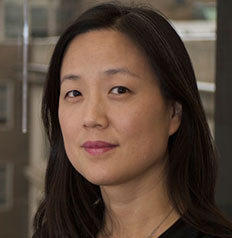 Annette M. Kim, Ph.D., is Associate Professor at the Sol Price School of Public Policy. She is also the Director of SLAB, the newly formed spatial analysis laboratory at Price that advances the visualization of the social sciences for public service through teaching, research, and public engagement.
Her current research examines the livelihood strategies of migrants and immigrants in rapidly growing Asian cities through spatial ethnography and humanistic cartography. She has also researched the development of real estate markets and the reformation of property rights in transition countries in Eastern Europe and Asia. Her books include Learning to be Capitalists: Entrepreneurs in Vietnam's Transition Economy (Oxford University Press, 2008) and the forthcoming Sidewalk City: Re-Mapping Public Space in Ho Chi Minh City (University of Chicago Press, 2015).
Previously, Dr. Kim was Associate Professor at MIT's Department of Urban Studies and Planning. She received her Ph.D. in city and regional planning and masters of visual studies from the University of California, Berkeley. She received her masters in public policy and urban planning from Harvard University and her B.A. in architecture and studio art from Wellesley College. She is a native of southern California.