Jonathan Aronson, Founding Director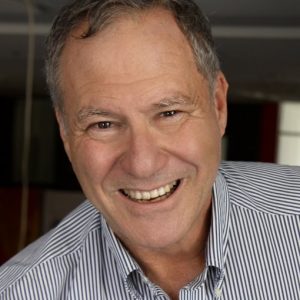 Jonathan Aronson is Professor of Communication at the Annenberg School for Communication & Journalism at the University of Southern California, as well as Professor of International Relations at USC.
Professor Aronson writes on issues related to international communication policy, globalization and international trade and trade negotiations. His current research focuses on ways in which communication and network developments related to privacy, equity, standard setting, competition policy, and international intellectual property shape the path of globalization. His most recent writings consider the implications of new communications technologies for globalization and international communications competition.
He is the co-author of a forthcoming volume: Digital DNA: Disruption and the Challenges for Global Governance (Forthcoming: Oxford University Press), with Peter Cowhey,
His 2009 book (with P. Cowhey) Transforming Global Information and Communication Markets: The Political Economy of Innovation (MIT, 2009) explains how innovation in information and communication technology (ICT) fuels the growth of the global economy. It suggests that the interests of all ICT suppliers and consumers are changing rapidly due to the diffusion of Internet, wireless, and broadband technology; growing modularity in the design of technologies; distributed computing infrastructures; and rapidly changing business models for IT industry leaders. It posits that the direction of the evolution of ICT markets depends on politics and policy. Aronson and his collaborators argue that continued rapid innovation and economic growth requires new approaches in global governance that will reconcile diverse interests and enable competition to flourish. This book is available under a Creative Commons Attribution – Noncommercial – Share Alike 3.0 license. It can be accessed here.
His other books include Managing the World Economy: The Consequences of International Corporate Alliances (Council on Foreign Relations) and When Countries Talk: International Trade in Telecommunications Services (Ballinger) and Trade Talks: America Better Listen! (Council on Foreign Relations).
Professor Aronson's positions at USC have included: Director of USC's School of International Relations and Executive Director of the Annenberg Center for Communication. He served as President of the Association of Professional School of International Affairs (APSIA), as a Council on Foreign Relations International Affairs fellow in the Office of the US Trade Representative, and is a member of the Council on Foreign Relations and the Pacific Council on International Affairs.
Aronson graduated from Harvard University and received his Ph.D. from Stanford University.  He was awarded an honorary doctorate from Saint Petersburg State University.