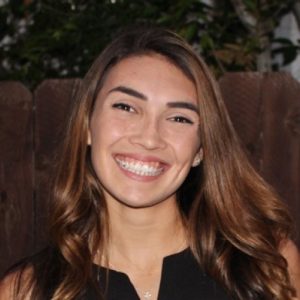 Olivia Gonzalez is a PhD student at USC's Annenberg School of Communication. She graduated summa cum laude from the University of San Diego with a B.A. in Communication Studies. Her honors thesis, "'Mom and dad don't get it': Investigating Adolescents' Motivations for Participating in the Internet Meme Genre", explored how adolescents utilize Internet memes in their digital communication practices to shape their interpersonal relationship and identity formation.
Olivia is a Ronald E. McNair scholar, and a member of the Lambda Pi Eta and Phi Beta Kappa national honor societies.
Olivia's research interests are focused on the politics of race and gender in the entertainment industries. Presently, her work examines film school pedagogy, and the ways in which female and racial/ethnic minority film students encounter and negotiate advice narratives about how to succeed in Hollywood.