Expert Panel on Internet Governance
Tuesday, October 6th, 2020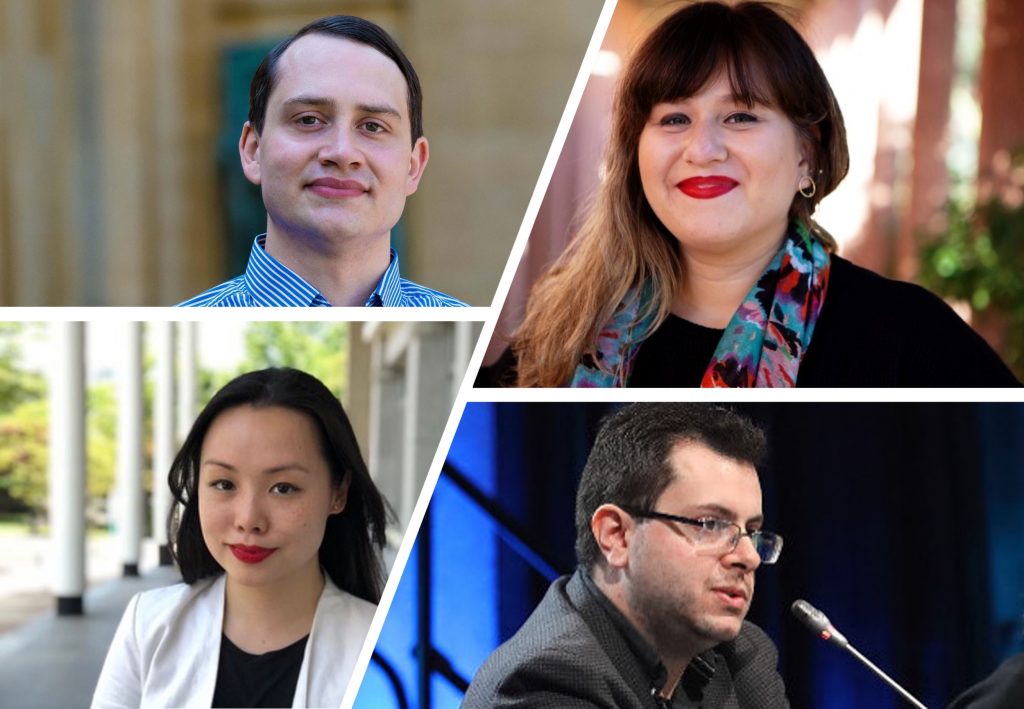 Join us on Tuesday, October 6th @ 12:30 to meet the experts working in the Internet Governance field.
The Annenberg Research Network on International Communication (ARNIC) is inviting for a special session of its regular research seminar that will focus on emerging themes and ongoing challenges in Internet Governance. Please join us for a panel session with four emerging leaders in Internet Governance, organized and moderated by Doctoral Candidate Anna Loup. The panelists will discuss their current work, key issues in the upcoming ICANN/IGF meetings, and the impact of the COVID-19 crisis on Internet Governance.
Jennifer Chung is the Director of Corporate Knowledge at DotAsia Organisation, and works for the United Nation's Internet Governance Forum Multistakeholder Advisory Group. She holds an LLB from the University of Hong Kong.
Mark W. Datysgeld is an Internet Governance and Policies consultant often working under the Governance Primer brand, a member of the ICANN GNSO Council, and a researcher and lecturer supporting programs that increase the participation and inclusion of youth in international arenas. He has a BA and an MA in International Relations.

Bruna Santos acts as a specialist consultant in Data Protection, Global Internet Governance, and Content Governance topics. She currently holds the position of incoming chair of the Non-Commercial Stakeholder Group at ICANN, Co-coordinator of the Internet Governance Caucus, and one of the co-facilitators of the Internet Governance Forum Best Practice Forum on Gender and Access.

Laurin Weissinger is a lecturer at the Fletcher School, Tufts University, and Cybersecurity Fellow at Yale Law School. He serves as the Co-Vice Chair of the SSR2 Review Team at ICANN. His research is concerned with IT-Security and defence in "cyber-space". He has a Ph.D. from The University of Oxford.
Moderator Anna Loup is a PhD candidate at the Annenberg School for Communication and Journalism at the University of Southern California. Her research focuses on the underlying critical infrastructures that enable and maintain digital communication technologies.
For the Zoom link, please contact arnic@usc.edu