Santosh K. Patra – Politics as "Popular Culture" & its Digital Manifestation: An Indian State Election & a Few Twitter #Hashtag trends
Friday, September 27th, 2019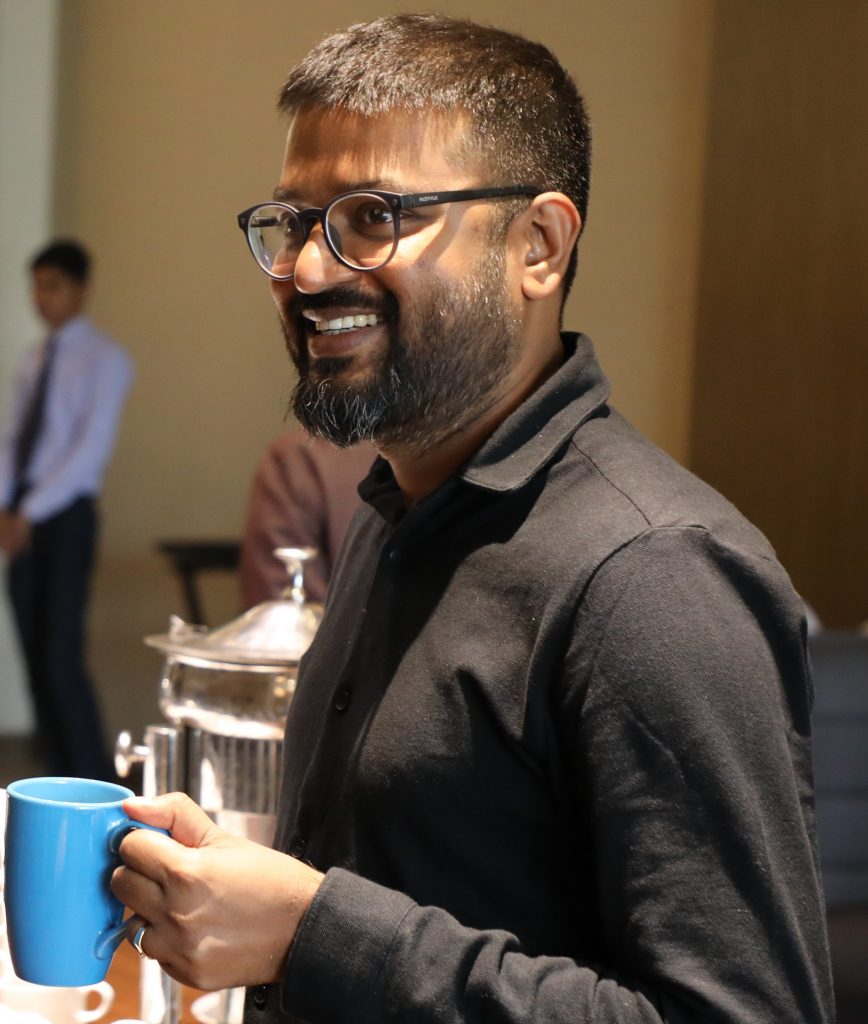 Join us on Friday, September 27th at 12:30 in ASC 236 for Santosh K.Patra's discussion, "Politics as "Popular Culture" & its Digital Manifestation: An Indian State Election & a Few Twitter #Hashtag trends"
The debate over "popular" and "culture", has always led to the subjective explanation of individual and social practices. However, the question w.r.t. "popular for whom, by whom and of whom", has always remained wavering in between the triangulation of structure, power and capital. This may be the reason why, Hall (1981) has rightly argued, the study of "popular culture" oscillates widely between the two alternative poles of the dialectic-containment and resistance. Within the dilemma and debate over popular culture and shift in perspective between eighteenth and nineteenth century where "popular" meant being seen from the point of view of the people rather than from those seeking favour or power over them (Striniti, 1995). This paper intends to use Hall's approach to understand popular culture in the context of Indian politics. Moreover, with the notion of making phenomena "popular", mass media contributes its share not only for creating consent but also at points accommodating dissent within the framework of popular culture. Likewise, politics, as a process and phenomena, has been able to enter the mainstream societal discourse as a "popular culture" and different forms of media have further facilitated the notion of "popular" within the politics of consent & dissent. Within the broader framework of politics as "popular culture", this paper is an attempt to answer the key question of how politics as a "popular culture" manifests in digital space while accommodating consent and dissent. To answer the question under the broader theoretical construction of Stuart Hall, twitter trends were studied during an Indian state election (Bihar, 2015). Four major hashtags namely, #BiharResults #BiharVerdict #BiharPolls #BiharBlowback, have been selected for the analysis of politics as "popular culture" during an important state election.
About Santosh K. Patra:
Santosh Kumar Patra is an Associate Professor & Area Leader, Media and Entertainment Management (MEM) at MICA- the school of ideas, Ahmedabad, India. He is presently heading the MICA-Media Centre and Chairs the Doctoral programme of the institute. A student of Sociology at core, he attempts to understand and explore the dynamism involved in the domain of media and entertainment business, media and digital sociology and new media philosophy through research, teaching and other engagements. He has done his masters in Sociology, M.Phil in Political Economy and Development Sociology and PhD in Digital Sociology from Jawaharlal Nehru University (JNU), New Delhi, India. His teaching and research interest cuts across different subfields in media and entertainment management, social studies, which includes media sociology, digital sociology, self and cyberspace and theories political economy.
Lunch will be served. For any questions, email stabesh@usc.edu.