Sharon Strover – Mind Games: Disinformation, Social Media and Protest
Tuesday, September 22nd, 2020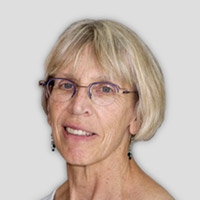 Join us on September 22nd @ 12:30pm for Sharon Strover's talk, "Mind Games: Disinformation, Social Media and Protest"
Zoom Link: Join Zoom Meeting (Meeting ID: 970 8360 0127 Passcode: 382518; USC faculty/students can join by signing in their @usc.edu account)
This talk discusses some work-in-progress examining disinformation efforts in the US.  Starting with the IRA's Facebook efforts in the 2016 elections, our team dove into the Russian IRA-placed Facebook ads and examined some of the actual messaging – which does not look the way a lot of people might expect.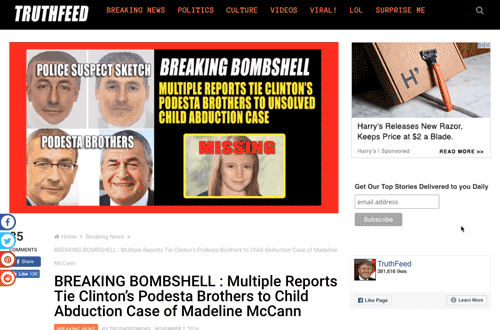 [Example of a Russian Disinformation Advertisement Campaign]
Our approach targets the emotional sentiment in the messaging, and plots the swings of emotion appeals over time.  The research also examines visual appeals as a way to go beyond much of the text-based analysis that has occupied the research community.  Our final study in this series examines some of the impact questions:  while we can never really know to what extent people might have been persuaded to vote a certain way by the propaganda messages, we do know that some of the IRA messages are associated with actual protests that did occur in the US.  In an effort to look retrospectively at how those messages might have intersected actual political protest, we conducted a qualitative study that explores the roles and motivations of both people who covered the so-called 'IRA-inspired' protests and the event attendees.
**
Sharon Strover is the Philip G. Warner Regents Professor in Communication and former Chair of the Radio-TV-Film Department at the University of Texas, where she teaches communications and technology courses and directs the Technology and Information Policy Institute.  Some of her current research projects examine local and statewide networks and broadband services; the relationship between economic outcomes and the Internet; misinformation; the digital divide; rural broadband deployment;  and telecommunications infrastructure deployment.  She is currently on the Executive Committee for Good Systems, a University-sponsored research effort investigating ethics and AI.  Sharon received her undergraduate degree from UW-Madison and her graduate degrees from Stanford.