Visit from Donald Abelson, Former FCC International Bureau Chief
Thursday, November 10th, 2016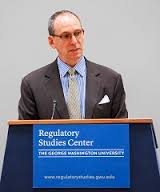 Donald Abelson, former chief of the FCC International Bureau, and now Principal at Sudbury International LLC, will visit in November to speak with ARNIC team members about a wide range of Internet governance policy and technical issues.  He will also discuss with the research group how academics can conduct relevant research and contribute toward national and international policy work.
About Sudbury International LLC: 
Sudbury International LLC provides policy and strategic advice to a global client base on a wide range of trade, policy and technical issues, including standards and regulatory issues, Internet governance and information & communications technology.