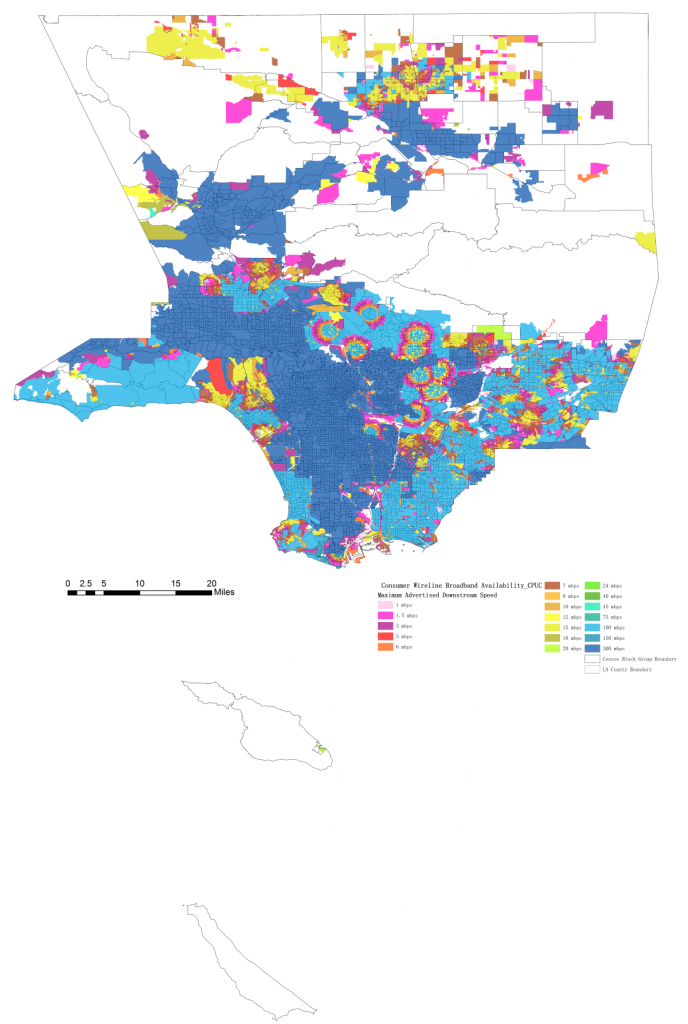 This research project seeks to map inequities in broadband infrastructure and digital access in greater Los Angeles, and explore their socioeconomic determinants and implications. By mapping the spatial distribution of broadband access and use at the most disaggregated level available, the project offers a comprehensive diagnosis that informs current policy initiatives and debates about digital inequality at the community level.
This initiative is a part of a larger research consortium that is undertaking similar efforts in large metropolises around the world, including Shanghai, New York, London, São Paulo, Santiago de Chile, and Sydney. The consortium partners are committed to replicating research methods and instruments across cities, despite variations in data availability and levels of disaggregation. This comparative perspective further enhances the value of the findings for local policymakers and researchers.
The most recent maps and data on the digital divide in Los Angeles County can be found in our interactive map tool here.