Olivia González and Sierra Bray – Power(ing) Up and Connecting in the Unequal Technopolis: Mobile Access and Charging from the Margins
Thursday, February 27th, 2020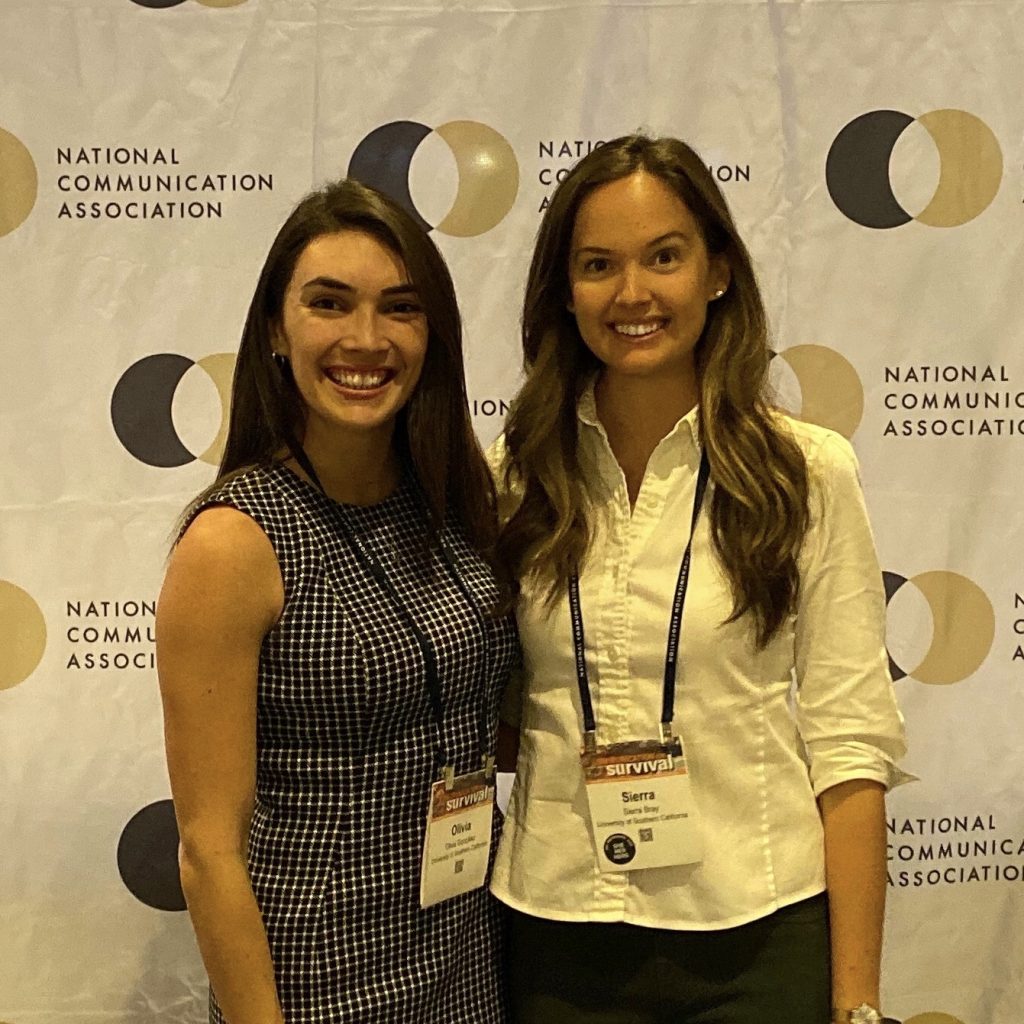 Join us on Thursday, February 27th at 12:30 in ASC 236 for Olivia González and Sierra Bray's talk about "Power(ing) Up and Connecting in the Unequal Technopolis: Mobile Access and Charging from the Margins"
In a paper co-authored with Matthew Bui (USC Annenberg), Olivia González and Sierra Bray examine the power structures and relations embedded in the physical and social infrastructures of an increasingly unequal and digital society by analyzing the ways in which mobile phones are integral access points to societal benefits and social connection. Despite their ownership and access to mobile devices, some of the most marginalized members of a technopolis (i.e., people without a fixed residence/people experiencing homelessness) must negotiate both formal and informal structures that impede their access to, and inclusion within, society—particularly in the forms of public charging and WiFi access points. First, while more affluent communities have free and ubiquitous access to public charging ports and WiFi, individuals living in and near heavily homeless corridors (e.g., Skid  Row in Los Angeles) encounter fewer opportunities for free Wifi and charging stations. Moreover, when homeless individuals are able to access Wifi and charging, the quality of this access is limited by policing that is tied to public perceptions regarding acceptable mobile phone usage. Meanwhile, as homeless individuals navigate formal and informal obstacles to their connectivity, structural inequalities tied to gender, race, class, and ability often intersect to further delineate power hierarchies within their community. Through exploring how power is enacted to further penalize and marginalize the homeless, while also considering the adaptive behaviors, power negotiations, and hierarchies within the homeless community to these obstacles, we forward a grounded understanding of the ways in which social marginalization can be further magnified through technologies and infrastructures of the digital society.
About Olivia González: 
Olivia González graduated summa cum laude from the University of San Diego with an honors B.A. in Communication Studies. Her honors thesis, "'Mom and dad don't get it': Investigating Adolescents' Motivations for Participating in the Internet Meme Genre", explored how adolescents strategically utilize Internet memes in their communication practices to negotiate identity formation and to develop and sustain interpersonal relationships. Olivia is a Ronald E. McNair scholar, and a member of the Lambda Pi Eta and Phi Beta Kappa national honor societies. Olivia's current research centers on the experiences of historically marginalized groups at the intersections of entertainment media production and education in the United States. Her work interrogates the politics of race and gender within contemporary structures of media production, with a specific focus on the professional socialization of aspiring film and television producers of color. Her research also examines youth cultural production, and critical media literacy pedagogy in secondary education.

About Sierra Bray: 
Employing both qualitative and quantitative methods, Sierra Bray's research converges at the intersection of organizational communication, cultural studies, and science and technology studies (STS). Specifically, her current research focuses on how women, people of color, and people of other historically marginalized identities navigate and negotiate power in professional settings. Sierra has written and presented her research on topics such as cognitive biases against assertive professional women and working mothers, narratives of women in the software industry, racial and gender stereotypes propagated by animated GIF software algorithms, internet and mobile phone use of homeless populations on Skid Row, and the depiction of female coworkers in media. Before coming to Annenberg, Sierra graduated summa cum laude from the University of Portland with a B.S. in Organizational Communication and Spanish. She received the College of Arts and Sciences University Scholar Award for graduating at the top of her class, as well as the Paul Melhuish Outstanding Organizational Communication Major Award. After graduating, Sierra worked for three years in strategic communication, marketing, and business consulting. Sierra is passionate about bridging her professional experience with the tenets of organizational communication and critical/cultural theory to create an applicable, inclusive, and interdisciplinary approach to communication research.
Lunch will be served. For any questions, email stabesh@usc.edu.