Sergio Godoy – WIP Chile 4.0: The Power of Attitudes and Perceptions About Covid 19 in Chile and the World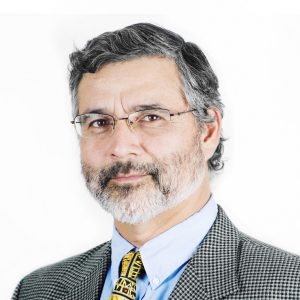 Join us on March 19th at 12PM PST for Sergio Godoy's Presentation "WIP Chile 4.0: The Power of Attitudes and Perceptions About Covid 19 in Chile and the World" 
For the Zoom link, please register here.
Perhaps the main enemy in this pandemic is not the germ known as Covid-19 but ourselves. Rather, our perceptions about who to believe, about how we inform ourselves, our notions of being at risk of contagion, the willingness to inform ourselves the disease and the behaviors that we ultimately adopt. This international interdisciplinary study* provides important clues to reevaluate health systems that, like the Chilean one, were designed to combat diseases rather than promote prevention and well-being, without considering the power of the perceptions, prejudices and attitudes of the general population. Furthermore, the pandemic is causing major changes in daily life worldwide for which we must prepare. This presentation is based on a national survey applied in Chile during the first peak of the pandemic in June 2020, and is compared with similar surveys from the US, China, Germany, and Japan.
 *"WIP-BIT Chile 4.0: internet usage gaps in health prevention in Chile and the world", VRI Interdisciplinary Project N°170724020, in agreement with the USC Center for the Digital Future and other institutions.
Professor Sergio Godoy is the director and creator of Chile's first Doctoral Programme in Communications at Pontificia Universidad Catolica de Chile's (PUC) School of Communication, one of the top in the field in the Spanish-speaking sphere. A journalist from PUC, MBA from the University of Exeter, and Ph.D. from the University of Westminster, United Kingdom. An expert in the business of communication, he joined the World Internet Project in the early 2000s together with the USC Center for the Digital Future. He pioneered the study of corporate reputation in Chile, and later specialized on competitive intelligence from a strategic communication perspective. In recent years he began working with the School of Medicine in strategic health communication. Sergio has authored many books, articles, and book chapters on strategic communication, reputational risk, corporate reputation, and media concentration. Prior to his academic career, he was a consultant for the United Nations, news editor for Chile's Presidency of the Republic, trade analyst in London, electoral observer in Eastern Europe, head of corporate communications, and broadcast TV news reporter.