Silicon Utopias: Preliminary findings from a year-long ethnography in the Silicon Savannah
Tuesday, January 24th, 2017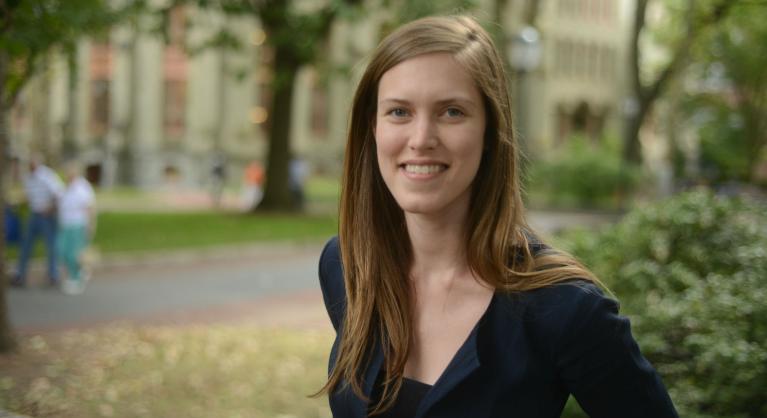 Eleanor Marchant, Visiting Scholar at USC ARNIC this semester and a PhD Candidate at the Annenberg School for Communications at the University of Pennsylvania, will present work from her dissertation, a yearlong ethnography of the nascent technology startup community in Nairobi Kenya, widely lauded by international news as the "tech hub of Africa" and by Facebook's Mark Zuckerberg as the "world leader in mobile money". Eleanor spent all of 2016 embedded in the communications and research departments of an organization called iHub, a community networking space and incubator known as the continent's first "tech hub".
On a continent where the majority of modern technologies are still designed abroad, stories of African tech entrepreneurs designing their own mobile applications or building their own 3D printers, particularly to help the rural poor, resonate strongly with both techno-optimists and Afro-optimists worldwide. Eleanor's dissertation brings a critical communications perspective to this by problematizing the role such stories and broader narratives play in shaping the physical environment in which new technologies are being designed on the continent. Such broader narratives include those about a new "Africa rising" juxtaposed with those about Africa as a continent in need of help. In the heightened transnationalism of contemporary technological labor, they also include global narratives about the emancipatory power of technology that emanate from influential Silicon Valley actors like Facebook. Using a grounded theory approach, Eleanor is developing a framework for examining how such narratives are exerting power over this ecosystem, and over iHub in particular, with specific attention paid to how narratives about technology, entrepreneurship, and development are intersecting. In this talk, she will present early findings from this research, and will talk about the complexities of conducting ethnographic research in a globally interconnected and racially charged environment.
Sorry, we couldn't find any posts. Please try a different search.